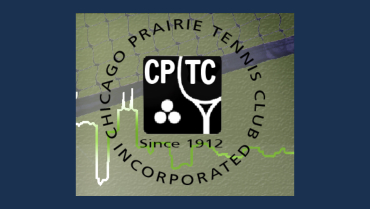 Club Name: Chicago Prairie Tennis Club
City and State: P. O. Box 15042, Chicago, Illinois 60615
Club Location: Lake Meadows Tennis Club, 32nd Ellis,. Chicago, IL – (312) 225-3373
Contact person: Jimmy Johnson, President [773-206-6065]
Club Website Name: www.cptctennis.com
Club email:
MISSION STATEMENT: To promote the sport of tennis and to facilitate the means by which it may be played; to put forth all necessary efforts to develop the sport among junior players.
OFFICERS
President: Jimmy Johnson
Vice President: Dennis Davis
Recording Secretary: Yvette Reynolds
Corresponding Secretary: Celeste Reynolds
Treasurer: Nancy Mitchell
Sgt. At Arms: Constance Turner-Burkes
Junior Development Chairperson: Ronald Mitchell
Adult Tennis Program: Coach Claudio Alleyne
Junior Tennis Program: Coach Dawuad Talib
OTHER PERTINENT INFORMATION ABOUT OUR CLUB: Please visit our website for current programming and events.