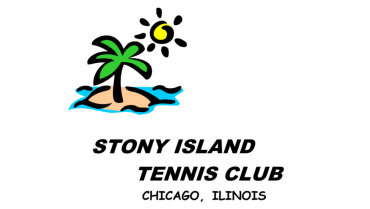 Club Name: Stony Island Tennis Club
City and State: 2840 West 88th Street, Chicago, Illinois
Contact person: Julia Steele (773) 737-3702
Fax Number: (773) 498-3402
Club email: jmsalso@yahoo.com
MISSION STATEMENT: Stony Island Tennis Club is a social club. Members include 20 adults.
OFFICERS:
President: Julia Steele
Vice President: Charles Holt
Secretary: Linda Donnell
Treasurer: Alice Patterson
Upcoming Event
STONY ISLAND TENNIS CLUB presents "RICHARD BRADLEY" DOUBLES CLASSIC
June 28 – 30, 2019
Use the PDF viewer to read the Scholarship Application.  Click FULL SCREEN to view in full screen.  Use the PRINTER ICON on the viewer's TOP RIGHT to print.  Use the DOWNLOAD ICON on the viewer's TOP RIGHT to download the application to your computer or device.  If you're viewing this page on a MOBILE DEVICE, click the SMALL DOTS on the top right of the viewer to reveal the menu for the PRINT and DOWNLOAD options.