MID-TAC was honored to have been inducted into the Black Tennis Hall of Fame as Organization of the Year virtually via Facebook Live and YouTube that streamed on Saturday, September 17, 2022 at 7:30pm est.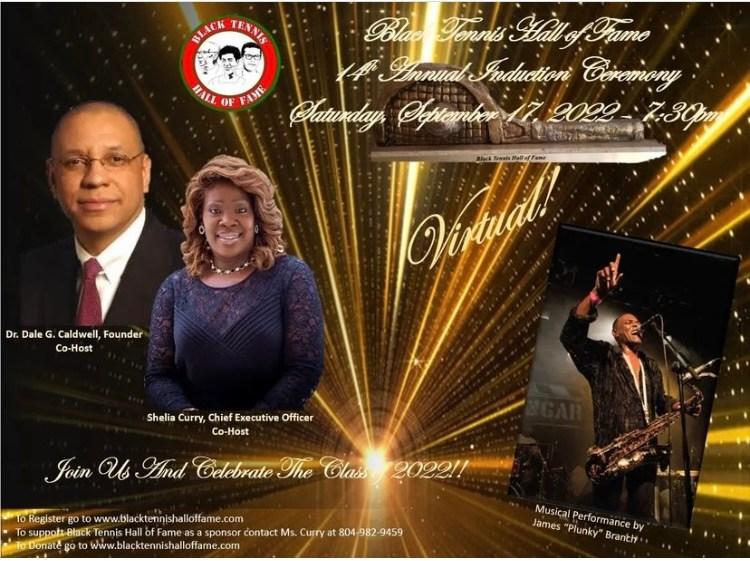 MID-TAC's acceptance video was submitted in June 2023 for production purposes. We want to thank all of our Member Clubs, Officers, Committee Members, Volunteers, Supports, Friends and Players for being a part of this prestigious honor.
Please enjoy the video and "Save The Dates" June 30 to July 4, 2023 for our 100th Year Celebration and Tournament. The Donation Tab on this website is open and available for any financial contributions that individuals, organizations and businesses would like to make. You will be recognized on our website on the Sponsorship page for the 100th.
Thank You!
MID-TAC Executive Board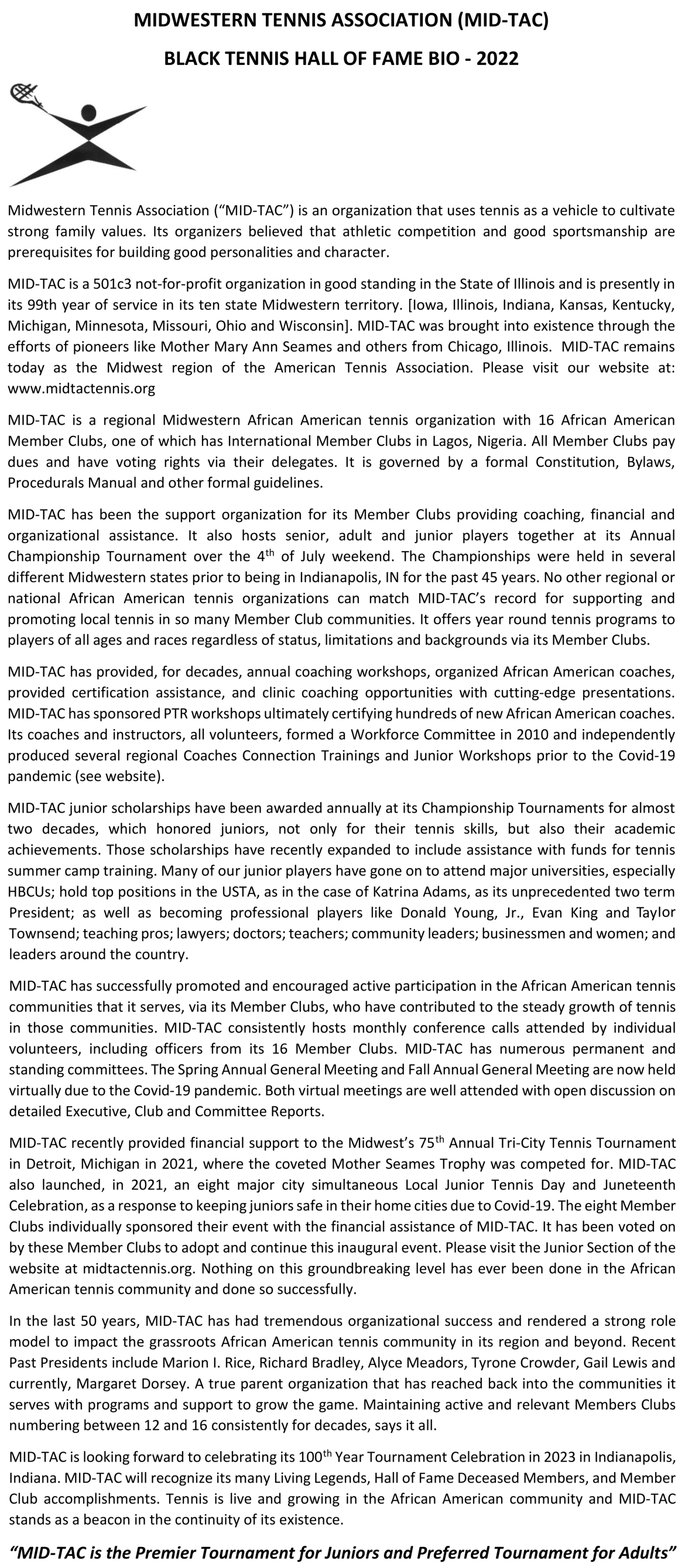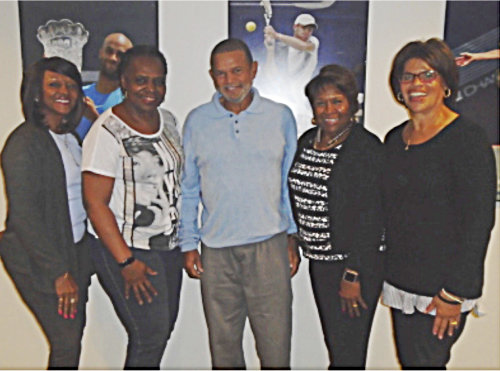 MID-TAC EXECUTIVE BOARD (Oct. 2010 – Concurrent Terms)
[l-r] Rita Patterson, Secretary; Paula Lewis, Parliamentarian; Bruce Stone, Treasurer; Shirley Roach, Vice President; Margaret Dorsey, President