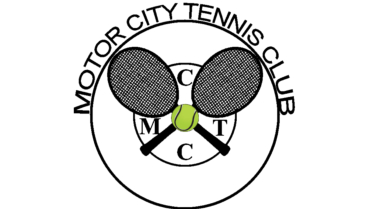 Club Name: Motor City Tennis Club
City and State: Detroit, Michigan
Club Mailing Address: P. O. Box 21890, Detroit, MI 48221
Contact person: President, Burrell Shields, (248) 701-3420
Club Website: www.mctc1929.org
Club Contact Email: burrellshields49@yahoo.com
MISSION STATEMENT: (adapted from Bylaws)
To promote and foster amateur competitive tennis among the General Members (as defined in Bylaws);
To introduce the sport of tennis to youth emphasizing the importance of good sportsmanship, individual proficiency, lifestyle values and proper decorum;
To introduce and encourage the sport of tennis for its wellness and lifestyle values; and
To instill the ideals of good sportsmanship and develop individual proficiency in the sport of tennis.
OFFICERS:
President: Burrell Shields
Vice President: Jesse Cleary
Secretary: Michele Burton
Financial Secretary: Annette Williams
Treasurer: Melody Coleman
Sgt. at Arms: Donna Douglas Kitchen
General Members (2 positions):
Robert Ennis
Luke Windon
Use the PDF viewer to read, download and/or print the Application.  Click FULL SCREEN to view in full screen.  Use the PRINTER ICON on the viewer's TOP RIGHT to print.  Use the DOWNLOAD ICON on the viewer's TOP RIGHT to download the Application to your computer or device.  If you're viewing this page on a MOBILE DEVICE, click the SMALL DOTS on the top right of the viewer to reveal the menu for the DOWNLOAD and PRINT options.