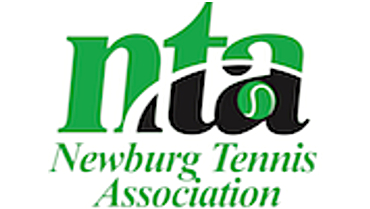 UPCOMING EVENT!
NEWBURG Annual Event
READ BELOW
NEWBURG Annual Event
READ BELOW
NEWBURG Annual Event
READ BELOW
NEWBURG Annual Event
READ BELOW
NEWBURG Annual Event
READ BELOW
Club Name: Newburg Tennis Association
City and State: Louisville, Kentucky
Club Location: Petersburg Park
Contact person: Bruce Stone, Vice President (Cell: 502-744-9509)
Club Website Name: newburgtennis.com
Club email: newburgtennisassociation@gmail.com
MISSION STATEMENT:
To teach and promote the game of tennis to the youth and adults in the Newburg and surrounding communities in the area.
OFFICERS:
President: Mashelle Kiggins
Vice President: Bruce Stone
Secretary: Vanessa Makle
Treasurer: William Hughes
Sgt. At Arms: Jacqueline Cooper
Junior Development Chairperson: Charles Crawford
Men's Captain: Claude Benford
Women's Captain: Vanessa Makle
Parliamentarian: Tony Branch
PROGRAMS: Seasonal or Year-Round  –  (1) Youth and Adult Summer Tennis Clinic  –  (2) Sunday Night Club Play
EVENTS/ FUNDRAISERS:
Fun & Fitness Day  –  Tennis Clinic  –  Fall Classic  –  Holiday Tennis Party
ABOUT THE NEWBURG TENNIS ASSOCIATION (2015)
The Newburg Tennis Association was established in 1977 by a group of African-American Tennis enthusiasts from the Newburg and surrounding communities. The NTA's mission, "To promote and develop the growth of tennis in the Newburg and surrounding areas" has been the uniting force that has made this group an outstanding example of a community organization and the positive contributions it can make. The NTA is a registered Community Tennis Association (CTA) in good standing with the United States Tennis Association (USTA) Kentucky office,
In keeping with the NTA's mission promoting Tennis as a healthy lifestyle activity the entire family can enjoy, the Newburg Tennis Association annually sponsors a six to eight week Summer Youth and Adult Clinic. Since the clinic's inception in 1978 the organization has introduced tennis to well over one thousand neighborhood youth as well as a number of their parents. Lessons are conducted by an all-volunteer staff made up of NTA club members, some of whom hold profession teaching credentials with the Professional Tennis Registry (PTR). The clinic and a related 10 and under league was once honored by the state USTA office as the "Tennis Event of the Year" in 2008. Over 75 plus youths that got their start in this clinic have played on their middle and high school tennis teams; some have even advanced to play on the college level
The NTA also is the primary financial supporter and player feeder organization to the Rising Stars of Kentucky Tennis youth tennis program. Rising Stars is an affiliated chapter of the USTA National Junior Tennis and Learning (NJTL) organization. The NTA sponsors Rising Star's members on various tennis road trips and activities including an annual trip to Indianapolis for an American Tennis Association (ATA) tournament. With the support of the NTA, Rising Star was selected national NJTL Chapter of the Year in 2007 and was featured in Tennis Magazine.
With a current membership of 40 plus players and supporters, the NTA continues to be an active health conscious organization using tennis as a way to build pride in the local youth and their community.
UPCOMING EVENT
Newburg Tennis Association's Annual Holiday Tennis Party and Fundraiser.
The cost is $15.00 per person
Please bring can goods or any other "non- perishable" items for the Holiday Girt Basket's that Newburg Tennis Association will be assembling and donating in our community.
All levels of play are welcome. Tell a friend. Come out and enjoy an evening of Food, Fun and LOTS of TENNIS!