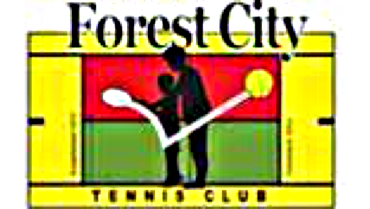 Club Name: Forest City Tennis Club
City and State: 5802 Linwood Ave., Cleveland, Ohio 44103
Contact person: Kevin Strickland (216) 536-5677
Club Website Name:
Club email:
OFFICERS:
President: Kevin Strickland
Vice President: Craig Colfield
Secretary: Barbara Jones-Brown
Treasurer: Anthony Norris
UPCOMING EVENT
2018 TRI-CITY TENNIS TOURNAMENT
The 73rd Annual Tri-City Tennis Tournament will be in Cleveland this year!
The "Revised" entry form is attached. We added Women's 65 Doubles and Mixed 65 Doubles. Please remember these important dates.
All players must submit entry forms and fees made payable to their own Tennis Club by
August 19, 2018.
The host hotel is The Holiday Inn Cleveland South. Make your reservation today! Request room rates for "Forest City Tennis Club / Tri-City Tournament." Singles and Doubles @ $95.00 plus taxes.
Rates are available until August 1, 2018.
Thanks,
Kevin Strickland
Use the PDF viewer to read, download and/or print the Application.  Click FULL SCREEN to view in full screen.  Use the PRINTER ICON on the viewer's TOP RIGHT to print.  Use the DOWNLOAD ICON on the viewer's TOP RIGHT to download the form to your computer or device.  If you're viewing this page on a MOBILE DEVICE, click the SMALL DOTS on the top right of the viewer to reveal the menu for the DOWNLOAD and PRINT options.