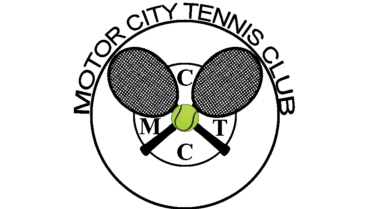 Club Name: Motor City Tennis Club
City and State: Detroit, Michigan
Club Location (if applicable): P. O. Box 21890, Detroit, MI 48221
Contact person [Title/Phone No.]: President, Burrell Shields, (248) 701-3420
Club Website Name: www.mctc1929.org
Club email: burrellshields49@yahoo.com
MISSION STATEMENT: (adapted from Bylaws)
To promote and foster amateur competitive tennis among the General Members (as defined in Bylaws);
To introduce the sport of tennis to youth emphasizing the importance of good sportsmanship, individual proficiency, lifestyle values and proper decorum;
To introduce and encourage the sport of tennis for its wellness and lifestyle values; and
To instill the ideals of good sportsmanship and develop individual proficiency in the sport of tennis.
OFFICERS:
President: Burrell Shields
Vice President: Jesse Cleary
Secretary: Michele Burton
Financial Secretary: Annette Williams
Treasurer: Melody Coleman
Sgt. at Arms: Donna Douglas Kitchen
General Members (2 positions):
Robert Ennis
Luke Windon
PROGRAMS: [Seasonal (__) or Year-Round (__)]
(1)
(2)
(3)
(4)
(5)
EVENTS/ FUNDRAISERS:
OTHER PERTINENT INFORMATION ABOUT OUR CLUB: