.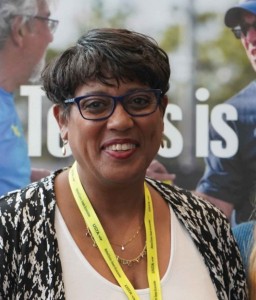 Stanley Malless – District Diamond Service Award
This award is presented to a volunteer for distinguished service in his or her District. The award especially honors the individual who has contributed to the development of tennis programs from the grass roots up for five years or more. Stanley Malless, who has contributed a great deal to tennis from the grassroots to the national level, was President of both the USTA Midwest Section and the USTA.
2022 Recipient: Ruth Grissom (Indianapolis, Ind., Central Indiana District)
For more than 40 years Ruth Grissom has tirelessly supported a number of tennis organizations throughout Central Indiana while promoting diversity in the game. She shoulders a tremendous amount of responsibility, such as organizing the Circle City Open tournament, and does so with grace.
Ruth Grissom grew up in Detroit, Michigan, gaining exposure to tennis as a teenager when a group of neighborhood kids were hitting tennis balls in the middle of her street. No net, no court, just two racquets and a ball. One of her friends handed Grissom the racquet and told her to give it a try. She rallied with another kid for about 30 minutes. By the end of her turn, she was hooked.
When Grissom started playing tennis around Indianapolis, she was first introduced to Capitol City Tennis Club (CCTC). The group was founded more than 100 years ago, when Black tennis players weren't welcomed onto all of Indianapolis' public tennis courts. But CCTC found ways to grow the sport of tennis within the Black community by teaching both adults and juniors, and it continues to share the love of tennis with all who have an interest. Ruth has served as the CCTC Secretary and Tournament Director for the Capitol City Open.
Ruth Grissom has played tennis around the country as part of USTA Adult League and made countless friends along the way — sharing her passion for tennis. In 2022, Grissom received a USTA Central Indiana award for her volunteer work with the district.
Read More "SUCCESS STORIES" Articles