The MID-TAC 2018 Fall Annual General Meeting was held at the USTA Midwest Section Offices in Indianapolis, IN on Saturday, October 6, 2018 from 9am to 1:00pm. A quorum of eight Member Clubs out of 13 were in attendance and cast unanimous vote for the re-election of the current Executive Committee. Member Clubs representatives were from Capitol City Tennis Club of Indianapolis, IN; Chicago Prairie Tennis Club of Chicago, Illinois; Inner City Tennis Club of Cincinnati, OH; Newburg Tennis Club of Louisville, KY; Rainbow Beach Tennis Club of Chicago, IL; Stony Island Tennis Club of Chicago, IL; West Louisville Tennis Association of Louisville, KY and Wolfe Park Tennis Association of Columbus, OH. A full Agenda of Treasury/Tournament Reports, Committee Reports, Member Club Updates and plans for future fundraising and tournament development were discussed in detail.
MID-TAC Fall General Meeting Election results in Indianapolis, Indiana!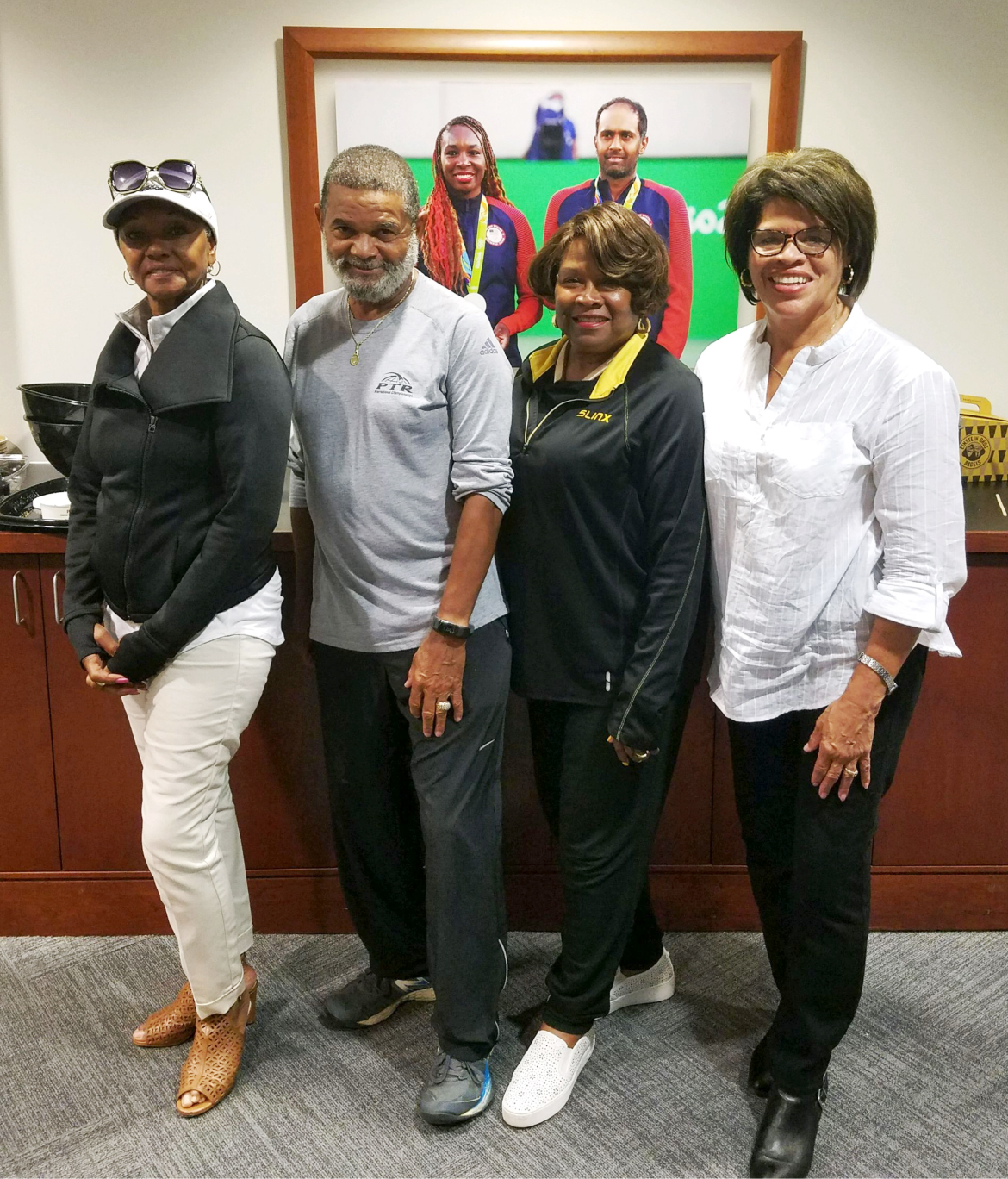 (l-r) Rita Patterson, Secretary; Bruce Stone, Treasurer; Shirley Roach, Vice President; and Margaret Dorsey, President. It is our pleasure to serve another two years.
The next  2019 Tournament Committee Conference Call is scheduled for Tuesday, November 13, 2018 at 8:00 p.m. cdt. Please contact MID-TAC via email at
midtactennis@gmail.com
if you would like to get details on becoming a volunteer on the MID-TAC 2019 Tournament Committee.
MID-TAC 2019 CHAMPIONSHIP TOURNAMENT DATES: July 3, 2019 to July 6, 2019 (Check-in at Host Hotel: Wednesday, July 3, 2019 – 6pm est). Host Hotel: Indianapolis Marriott North, Indianapolis, IN