April 13, 2019 – Indianapolis Racquet Club, Indianapolis, IN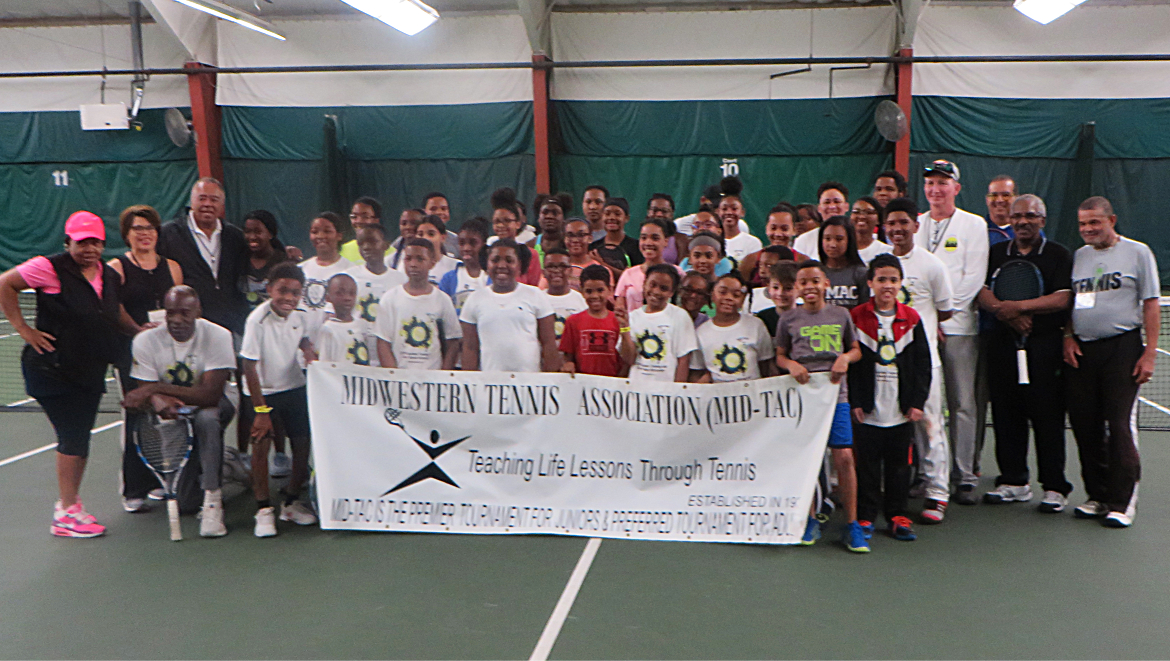 MID-TAC's combined Annual Spring General Meeting with the 6th MID-TAC Coaches Connection Training and Junior Tennis Workshop was held on Saturday, April 13, 2019 at the Indianapolis Racquet Club on Dean Road in Indianapolis, IN. This was also the inauguration event for MID-TAC and the Bollettieri Tennis and Learning Partnership.
Schedule for the day:
9am – 11:30 am – 2019 Spring General Meeting
12:00pm – 2pm – Registration
12:30pm–2pm – Coaches Connection Training re: What is UTR by Coach Ed Amos;
Introduction to BTL's TUF and Tennis Locker App by Bob Davis and Ken Merritt;
Training for Collegiate and Pro Level Players by Ken Merritt, Dir. Of Coaching
2pm – 5pm – Junior Tennis Workshop
5pm – 7pm – Catered Dinner and Open Play
The day exceeded all expectations. The new MID-TAC and BTL Partnership is designed to specifically help MID-TAC Member Clubs to be able to track the progress of juniors through the TUF and Tennis Locker platforms. Having statistical data will greatly improve Grant Writing possibilities for funding to expand existing junior programs. MID-TAC is committed to helping our Member Clubs improve Junior Development Programming on all levels.
Pictures from throughout the day!
The Annual Spring General Meeting discussed Committee Reports on MID-TAC business.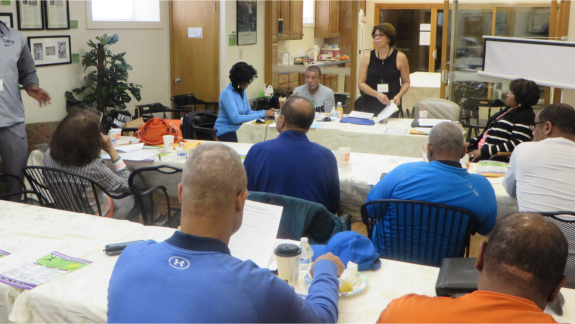 MID-TAC Executive Board & Member Clubs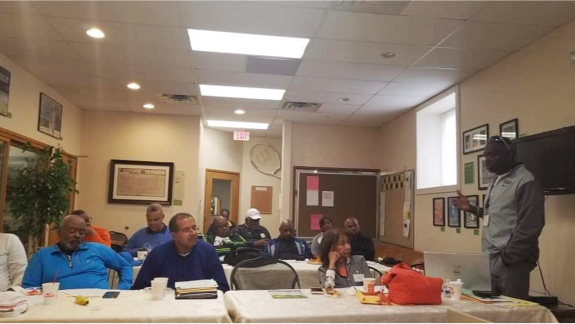 Ed Amos addressing Member Clubs
MID-TAC Coaches Training by Bollettieri Tennis and Learning, Bob Davis, CEO and President of BTL & Ken Merritt, Director of Coaching for BTL.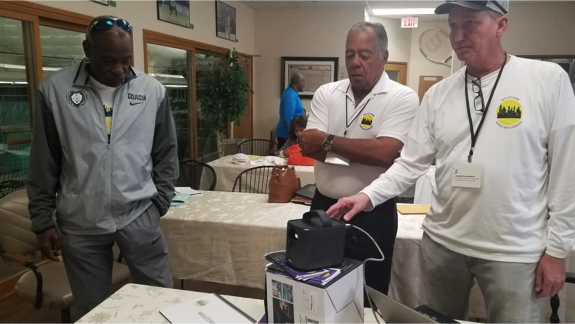 Ed Amos, Bob Davis & Ken Merritt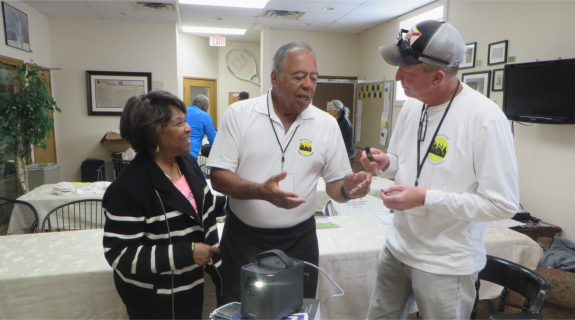 Shirley Roach, Bob Davis, Ken Merritt
MID-TAC 2019 Coaches Training re: Train Up First [TUF] & Locker Room App presentation.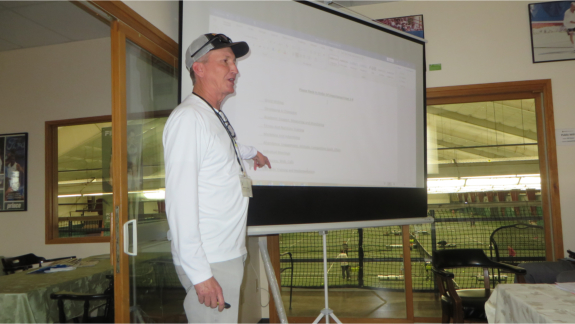 Ken Merritt presenting TUF & Locker Room App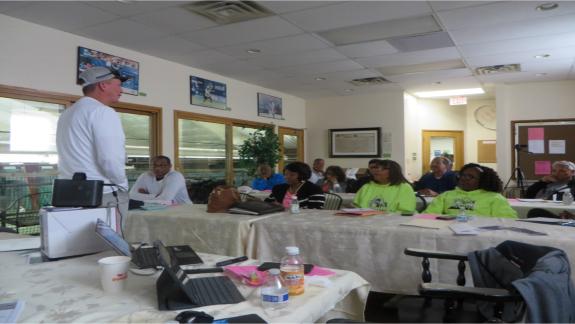 MID-TAC Member Club Coaches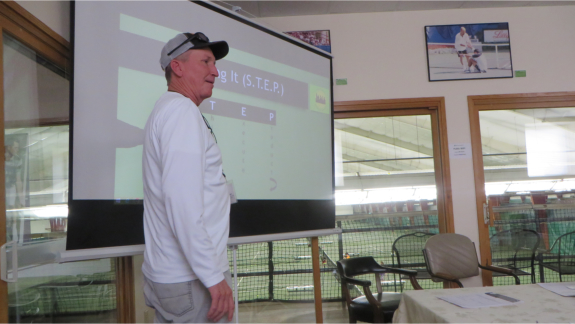 Ken Merritt presenting Training for Players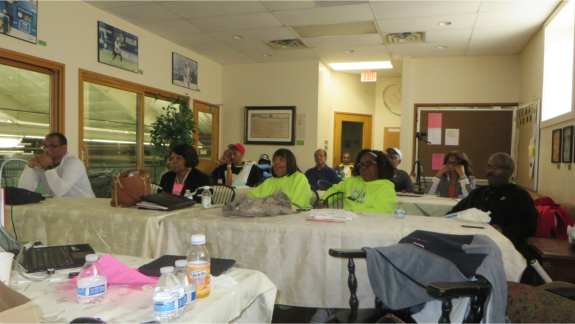 MID-TAC Member Club Coaches
MID-TAC 2019 JUNIOR TENNIS WORKSHOP @ Indianapolis Racquet Club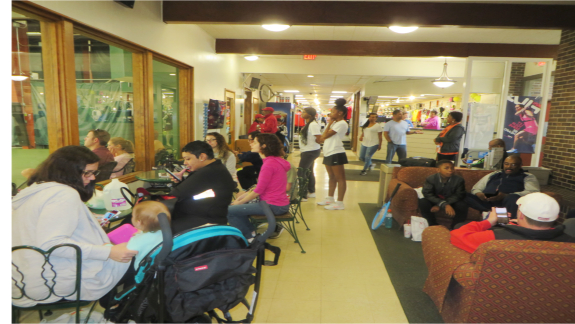 Juniors preparing to start Junior Workshop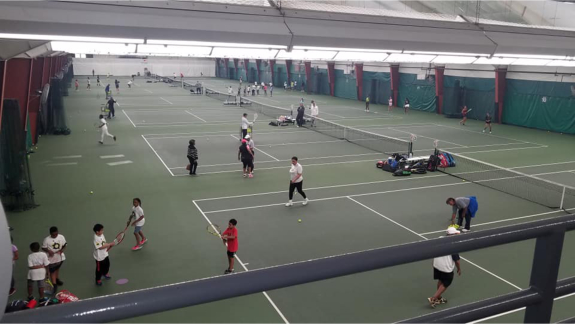 View from the top landing of Courts. 9 – 13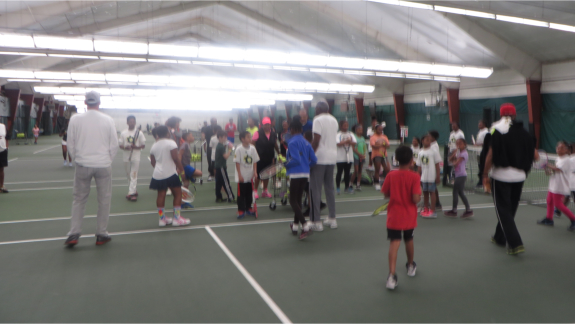 Getting organized on various courts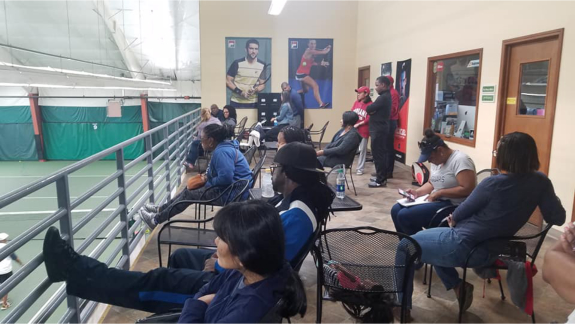 Out of town parents watching the Training
MID-TAC 2019 – DINNER & OPEN PLAY! (Catered by Game Planner Catering, LLC)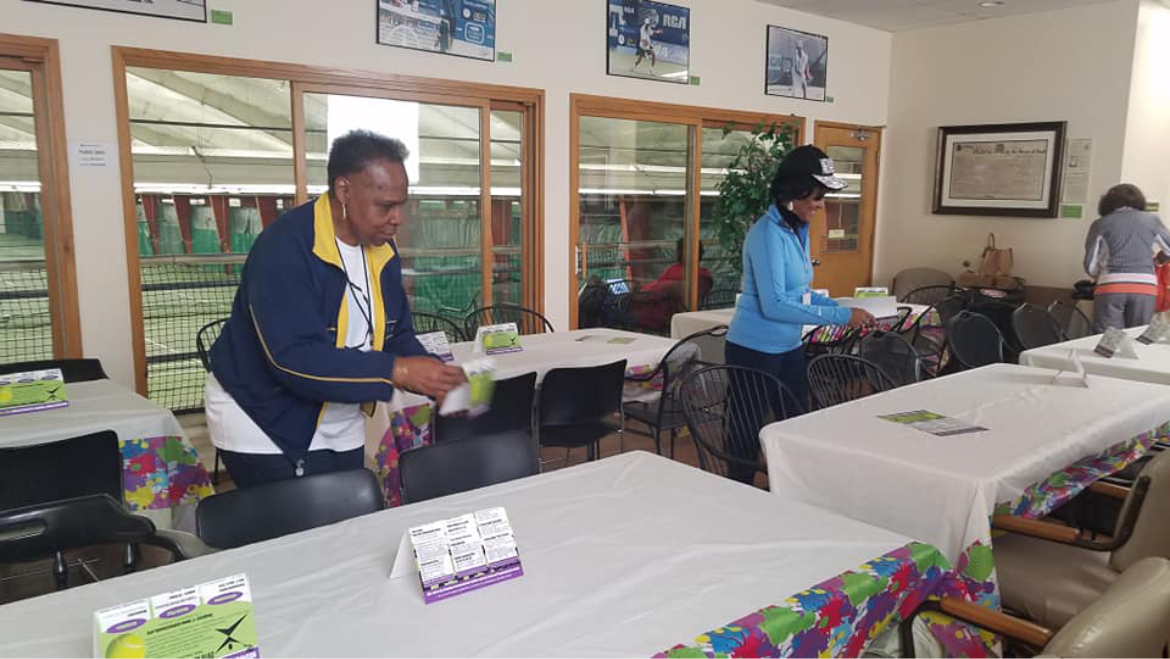 Rearranging and preparing the room for dinner – Paula Lewis. Rita Patterson and Ann Martin.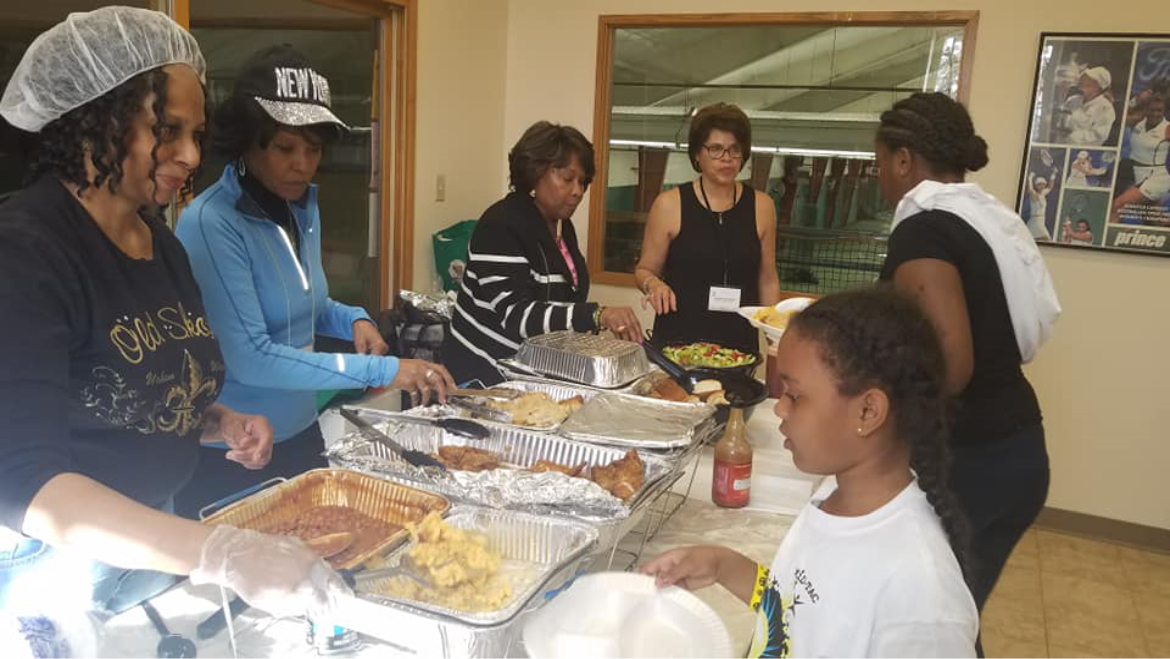 Game Planners Catering, Inc., owner Gina Powell is serving juniors, coaches and parents with help of Executive Board members Rita Patterson, Shirley Roach and Margaret Dorsey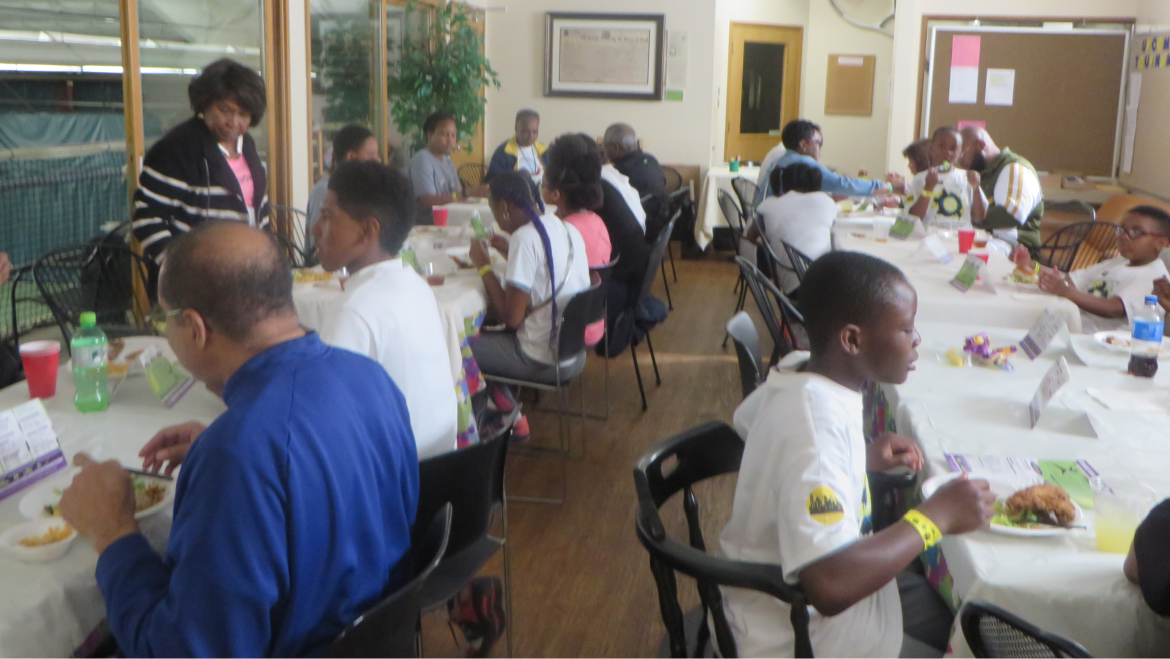 Everyone enjoying a delicious dinner of baked and fried chicken, macaroni & cheese, Boston baked beans, mixed green salad, dinner rolls, punch and desert of fresh baked cookies
Special thanks to all of our Executive Committee and Volunteers!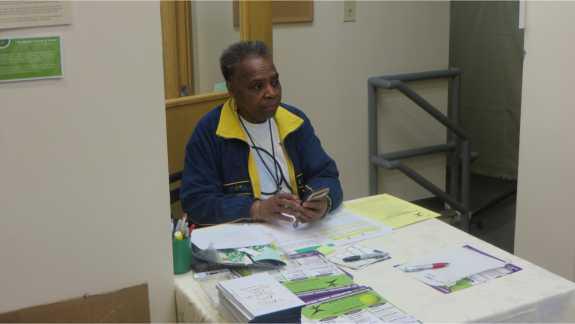 Paula Lewis, MID-TAC Parliamentarian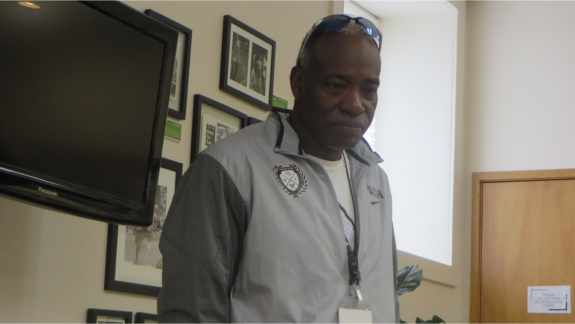 Edwin Amos,. Workforce Committee Chair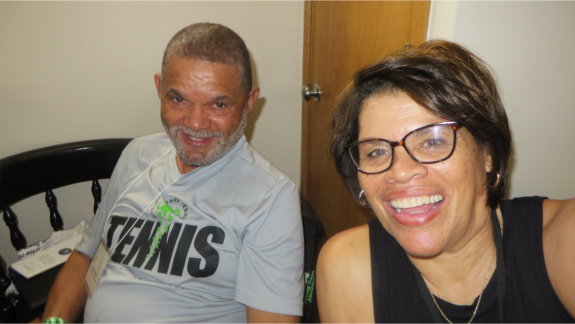 B. Stone, Treasurer, M. Dorsey, President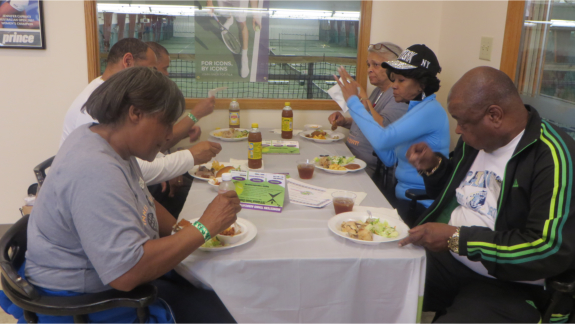 Denise Carpenter, James Garner, Charles Holt, Rita Patterson and Rachel Fair