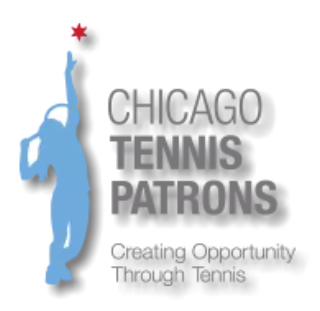 INDUCTS JULIA STEELE and L. LaMONT BRYANT INTO 2019 HALL OF FAME
---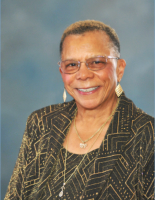 Julia Margaret Steele
The Chicago Tennis Patrons is thrilled to reward and recognize the invaluable and innumerable contributions of Julia Steele and her impact on the growth, reputation, and character of the sport of tennis in Chicago over the past four decades. Julia Steele is one of the best ambassadors of the game that we have in Chicago and throughout the Midwest Section. She is selfless and tireless in her commitment to the game generally and to the African-American community specifically.
Born in Evanston, Illinois and raised in Chicago, Julia graduated from Douglas Elementary (1960), Wendell Phillips High School (1964), Livingstone College (BS) (1968), and Chicago State University (MA) (1980). Before retiring in 2006, Julia taught mathematics in Chicago Public Schools for more than 30 years.
Julia is a dedicated volunteer in the tennis world. She has served on the boards of many Chicago area clubs, often as president or vice president, including Stony Island Tennis Club, Rainbow Beach Tennis Club, and Chicago Prairie Tennis Club. She has also served for years on boards of tennis associations including the Greater Chicago Community Tennis Association, Chicago Park District Tennis Association, the Chicago District Tennis Association, Chicago Tennis Patrons, Love to Serve Academy, and has chaired the USTA/Midwest Diversity and Inclusion Committee.
An avid tennis player for more than 25 years, Julia has taught National Junior Tennis League (NJTL), coached the tennis team for South Shore High School, captained teams at Evergreen Racquet Club, and was the Junior Development instructor at Chicago Prairie Tennis Club. She was also the Tournament Director for the Rainbow Beach Tennis Club USTA Tournament, Tournament Administrator for the Midwestern Tennis Association and the Girls Qualifier Site Director for CDTA from 2002-2012.
She is the recipient of numerous awards of recognition and appreciation for all of her work in tennis, education, and service to her community. This includes the 1995 and 2009 Volunteer of the Year award and 2003 Tournament Director of the Year award from the Chicago Tennis Patrons. Other titles include the University of Chicago Blum Kolver "Teacher of the Year" and "Alumni of the Year" from Livingstone College. Also, this is not her first Hall of Fame induction, as she was inducted into Wendell Phillips High School's Hall of Fame in 2006.
The amount of time she devotes to tennis volunteerism is staggering. For many years, she spent entire weekends as the endorser for the CDTA qualifier. She also has spent and continues to spend entire summers running tournaments on behalf of the many community tennis associations she supports. In addition, she has raised and continues to raise money for the Chicago Tennis Patrons, Chicago Prairie Tennis Association, Midwest Youth Tennis and Education Foundation and most recently for the Richard Bradley Scholarship. Frankly, without Julia's perseverance and dedication, that scholarship would not exist.
Violet Clark notes, "Affectionately called "Miss Steele," Julia is that person that all of the children (including me) do not want to disappoint. She has mentored many and she encourages all. Julia inspires us all to do our best and be our best and to serve others with whatever gifts and talents we have. She is the heart and soul of all things tennis and of life in our community. We are grateful to her for everything she has done for all of us."
---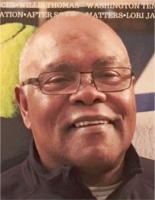 LaMont Bryant
Recognized as "one of the most successful innovators of junior development tennis programs in the U.S." L. LaMont Bryant is well respected for his dedication and commitment to junior tennis. He is presently the Founder and CEO of Love To Serve, Inc. Tennis and Education Foundation. Additionally, Coach Bryant spearheaded and implemented the 3rd through 8th grade interscholastic tennis program for the Chicago Public Schools. This program is still operating under the auspices of the Chicago Public Schools.
Love To Serve, Inc. Tennis and Education Foundation (LTS) is a comprehensive tennis program for juniors, available to youth of all racial and socioeconomic backgrounds in the greater Chicagoland area, particularly the inner city. LTS promotes self-confidence, self-esteem, physical fitness and a spirit of competition and winning through tennis. Coach Bryant's vision was to establish a program that would keep impressionable children off the streets by involving them in wholesome activities through tennis training in a drug-free/gang-free environment. Through his innovative and progressive approach to involving youth in tennis, Coach Bryant has successfully exposed thousands of youth to many aspects of tennis. Since 2000, LTS has provided free tennis lessons; conducted developmental tennis programs to thousands of youth throughout the Chicagoland area.
LaMont Bryant was born in Muskegon, Michigan and raised in Rockford, Illinois. He attended Sioux Falls College in South Dakota and Governors State University in Illinois where he received a Bachelor of Science Degree in Physical Education and a Master of Science Degree in Urban Education, respectively. From 1964 until 1994, Coach Bryant taught physical education in the Chicago Public Schools from the elementary school level to the high school level.
---