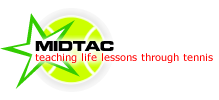 Midwestern Tennis Association ("MID-TAC") 99th Tournament Year
2022 Special Living Legend Tribute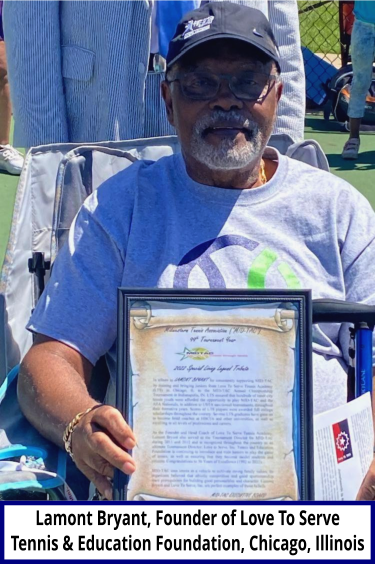 In tribute to LAMONT BRYANT for consistently supporting MID-TAC by training and bringing juniors from Love To Serve Tennis Academy (LTS) in Chicago, IL to the MID-TAC Annual Championship Tournament in Indianapolis, IN. LTS ensured that hundreds of inner city tennis youth were afforded the opportunity to play MID-TAC and the ATA Nationals, in addition to USTA sanctioned tournaments, throughout their formative years. Scores of LTS players were awarded full college scholarships throughout the country. Several LTS graduates have gone on to become head coaches at HBCUs and other universities, as well as excelling in all levels of professions and careers.
As the Founder and Head Coach of Love To Serve Tennis Academy, Lamont Bryant also served as the Tournament Director for MID-TAC during 2011 and 2012 and is recognized throughout the country as an ultimate Tournament Director. Love to Serve, Inc. Tennis and Education Foundation is continuing to introduce and train juniors to play the game of tennis, as well as ensuring that they become model students and citizens. Congratulations to 30 Years of Excellence (1992 to 2022).
MID-TAC uses tennis as a vehicle to cultivate strong family values. Its organizers believed that athletic competition and good sportsmanship were prerequisites for building good personalities and character. Lamont Bryant and Love To Serve, Inc. are perfect examples of those beliefs.
---
Lamont received his "Special Tribute" framed scroll at the 2022 MID-TAC Local Junior Tennis Day and Juneteenth Celebration held in collaboration with Love To Serve Tennis Academy at Kroc Center, Chicago, IL on June 18, 2022.
---